POSITIVITY TIP: Give recognition to others. Look out the window at your team rather than into the mirror at yourself.
About The Author
It is my belief that when my goal is to genuinely help the customer solve their problem, they will appreciate their buying experience, return as customers and feel compelled to recommend me to their friends. My Why: A strong desire to help people grow. My How: Tracking, coaching, measuring, adapting, mentoring, listening, caring, accountability My What: Increased loyalty, increased sales, increased profit, increased CSI As a Sales Manager, it is vital to track and measure everything. Track and measure activity. Track and measure skills. Track measure results. Track and measure CSI. Track and measure lead response time. Track and measure profit. Everything that is measured grows.
ABOUT GLEN
Glen Pavlovich
Master Certified Sales Manager
---
It is my belief that when my goal is to genuinely help the customer solve their problem, they will appreciate their buying experience, return as customers and feel compelled to recommend our dealership to their friends.
---
262-444-2951
glen@gleninsales.com
Griffin Ford
1940 East Main Street
Waukesha, WI  53186
Real Customer Reviews
RSS Error: A feed could not be found at `https://www.dealerrater.com/os/salesRSS.aspx?dealerId=28800&salesId=587249`; the status code is `200` and content-type is `text/html; charset=utf-8`
SEARCH
Milwaukee Business News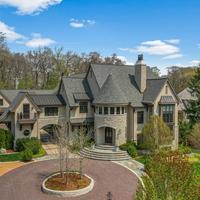 A Tudor-style Elm Grove mansion with balconies and a turret recently hit the market for $4.2 million. Get a look inside the nearly 10,000-square-foot home, which has five bedrooms, six full bathrooms, a four-car heated garage and a landscaped courtyard.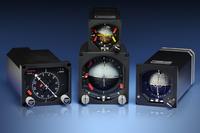 Astronautics Corporation of America sold its electromechanical indicator product line for $27 million in cash to Extant Aerospace.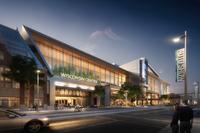 As supply-chain costs mount, the Wisconsin Center District is looking at a few contingency plans to its $421 million convention center expansion.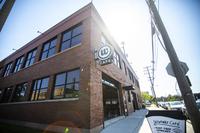 Subscription clothing box company Wantable Inc., which has a cafe in its Milwaukee headquarters that's free for employees and open to the public, is bringing the cafe operations in-house and expanding the menu as a strategy for retaining and attracting talent.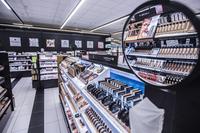 The backlash was swift against Kohl's Corp. after the retailer reported disappointing revenue and earnings Thursday with analysts issuing predictions that either the company's poor performance would repel takeover bids or that the current cheap stock price might attract a suitor.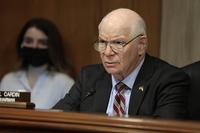 Will there be another effort for more Covid-19 relief funding? Here's a closer look at the future of small-business funding efforts.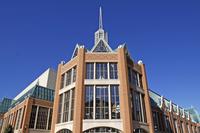 The Wisconsin Center District sees continued increases in its events across sports, entertainment and bookings and conventions.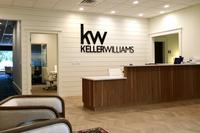 Amid a chaotic housing market, Keller Williams Realty Milwaukee has expanded and renovated its Whitefish Bay office and is welcoming agents back to the space at 205 E. Silver Spring Drive.​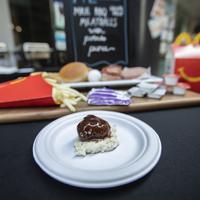 Several hundred Milwaukee-area business executives got a little fine dining with a McDonald's flair Thursday evening at an event at the 3rd Street Market Hall in downtown Milwaukee to raise money for Sharp Literacy Inc. Check out the attached slideshow to see photos from the fun event, which featured eight well-known Milwaukee chefs putting their own twist on some of the fast-food chain's most popular items.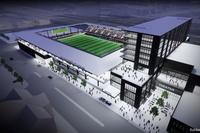 Marquette University will sell 11 acres in downtown Milwaukee to Kacmarcik Enterprises and Bear Development to transform into a sports and entertainment district with a professional soccer stadium, concert venue and other uses. Find out the details.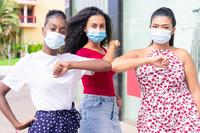 The Milwaukee Health Department has reissued a mask advisory for the city as Milwaukee County has moved into the Centers for Disease Control and Prevention's high level of Covid-19 community spread as of May 19.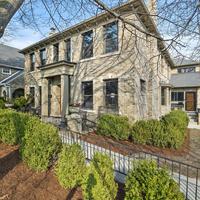 A historic Milwaukee home that formerly was a Catholic convent has been converted into a side-by-side duplex that's now on the market for $1.75 million. Get a look inside the more than 7,000 square foot home.
The List features firms with locations in the seven-county Milwaukee area and is ranked by dollar volume of work from those local offices in 2021.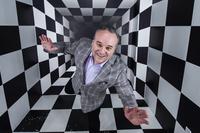 Josh Krsnak spoke with editor-in-chief Mark Kass about that $150 million redevelopment, and upcoming plans for another $40 million in investments in the surrounding area during the Milwaukee Business Journal's Real Estate Awards event. Read about the challenges he had in redeveloping the mall and what he has planned.
It was disappointing to see Frank Productions reveal May 13 that it was dropping a proposal for a $40 million music venue on a site near Summerfest and was seeking another location in Milwaukee. But it may work out for the best.