POSITIVITY TIP: No two people are the same. Know yourself. You're not better or worse than anyone else. Just different.
About The Author
It is my belief that when my goal is to genuinely help the customer solve their problem, they will appreciate their buying experience, return as customers and feel compelled to recommend me to their friends. My Why: A strong desire to help people grow. My How: Tracking, coaching, measuring, adapting, mentoring, listening, caring, accountability My What: Increased loyalty, increased sales, increased profit, increased CSI As a Sales Manager, it is vital to track and measure everything. Track and measure activity. Track and measure skills. Track measure results. Track and measure CSI. Track and measure lead response time. Track and measure profit. Everything that is measured grows.
ABOUT GLEN
Glen Pavlovich
Master Certified Sales Manager
---
It is my belief that when my goal is to genuinely help the customer solve their problem, they will appreciate their buying experience, return as customers and feel compelled to recommend our dealership to their friends.
---
262-444-2951
glen@gleninsales.com
Griffin Ford
1940 East Main Street
Waukesha, WI  53186
Real Customer Reviews
comfortable, pleasant, and thoughtful employees. Gave me a good trade on my 2000 Ranger 4x4.
They were very helpful while I was selecting my new vehicle. I would recommend them to friends and family.
A good selection of trucks and friendly staff to work with and well -Organized services Department.
Pete, Kip, Aisha and Kirby were very helpful in helping me purchase my new vehicle. Very friendly and fast service! I would recommend this dealership to anyone looking for a new vehicle!
I was pleased with the financing of my vehicle. However, it took quite a bit of time longer than I thought.The finance manager had not notified my sales person that my Trans Union credit account was locked. I was able to lock it on my smart phone but I believe that was the cause for the delay. I was there for 75 minutes
SEARCH
Milwaukee Business News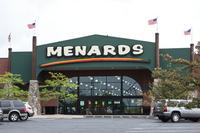 The 52-acre site presents a rare opportunity, says its developer, The Staenberg Group. "This was really an easy one" to decide to pursue.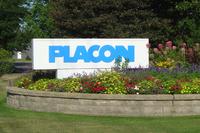 A Wilson, North Carolina, plant that just saw more than 100 layoffs didn't stay vacant for long.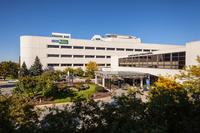 Froedtert Health paid $29.9 million in cash to acquire a controlling interest in Holy Family Memorial of Manitowoc, according to a recent financial disclosure.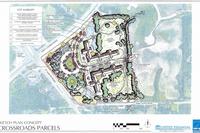 As the longtime owner of 22 acres for future development in Franklin, Appleton's United Financial Group Inc. has stepped in to build apartments on a neighboring property that has sat idle since Meijer dropped plans for a store there in 2013.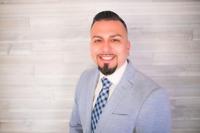 Milwaukee-based nonprofit research group Data You Can Use hired a new president Victor Amaya, who will replace founding executive director and president Kathleen Pritchard. Pritchard will retire Dec. 31.
Plant shutdowns at General Motors and Stelantis/Fiat Chrysler hit home for Glendale-based automotive supplier Strattec Security Corp., which sustained a 20.5% decline in net sales for its latest quarter.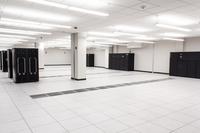 The Franklin data center opened by Pittsburgh-based Expedient this week can help hundreds of local companies transition to the cloud at their leisure, Expedient senior vice president and chief strategy officer Bryan Smith said.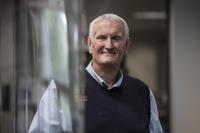 As manufacturers in southeast Wisconsin continue facing significant challenges attracting employees, this week's Milwaukee Business Journal podcast includes a chat with two executives on the front lines of recruiting and retaining workers.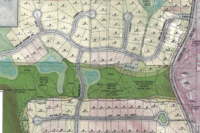 A planned open subdivision called Kirkland Crossing would add 107 single-family lots on 91 acres in northern Muskego. The Glen at Park Highland, proposed nearby, would add 45 single-family lots.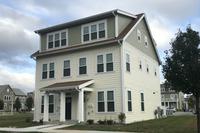 Milwaukee aldermen on Thursday approved a $179.7 million spending plan for federal Covid-19 stimulus money the city has already received, including $46.7 million for various affordable housing initiatives.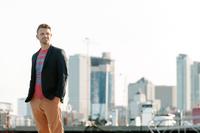 MKESports Alliance partnered with New Horizons of Wisconsin to create an esports and IT workforce development program.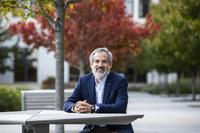 Digital health platform Medicardia Health Inc. of Mequon, which is chaired by veteran Milwaukee-area angel investor Jeff Rusinow, said it raised $3 million in its first major financing round from angel investors, including Milwaukee Venture Partners and Northwestern Mutual Cream City Venture Capital.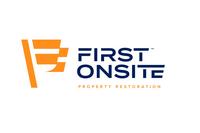 First Onsite Property Restoration continues to exp
The List features private companies based in the Milwaukee seven-county area and is ranked by total revenue for the latest fiscal year.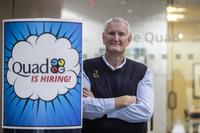 Manufacturers boost pay, but must up their game in other ways to attract employees.