POSITIVITY TIP: No two people are the same. Know yourself. You're not better or worse than anyone else. Just different.
About The Author
It is my belief that when my goal is to genuinely help the customer solve their problem, they will appreciate their buying experience, return as customers and feel compelled to recommend me to their friends. My Why: A strong desire to help people grow. My How: Tracking, coaching, measuring, adapting, mentoring, listening, caring, accountability My What: Increased loyalty, increased sales, increased profit, increased CSI As a Sales Manager, it is vital to track and measure everything. Track and measure activity. Track and measure skills. Track measure results. Track and measure CSI. Track and measure lead response time. Track and measure profit. Everything that is measured grows.
All original content © Glen Pavlovich, all rights reserved - Some content © Auto Sales Blog
ABOUT GLEN
Glen Pavlovich
Master Certified Sales Manager
---
It is my belief that when my goal is to genuinely help the customer solve their problem, they will appreciate their buying experience, return as customers and feel compelled to recommend our dealership to their friends.
---
262-444-2951
glen@gleninsales.com
Griffin Ford
1940 East Main Street
Waukesha, WI  53186
Real Customer Reviews
I was pleased with the financing of my vehicle. However, it took quite a bit of time longer than I thought.The finance manager had not notified my sales person that my Trans Union credit account was locked. I was able to lock it on my smart phone but I believe that was the cause for the delay. I was there for 75 minutes
We had a great experience buying our new car. Our salesman Frank Ballendux was friendly and professional. Overall great experience and fair and balanced price and financing.
Frank B. is an excellent sales representative. He did an excellent job in working with my wife and I when looking to complete the transaction
We have leased or purchased almost 20 vehicles at Griffin Ford. Kip Rupple always navigates the way and sales specialist Frank handles all the details. This dealership is customer focused and has an outstanding service department. Honest and reliable team !
Everyone we worked with was wonderful and very informative. I will highly recommend you to anyone else for your service. Keep up the good work.
SEARCH
Milwaukee Business News
A Madison developer proposing a 15-story downtown apartment building along the Milwaukee River secured a needed city approval to alter part of the river walk.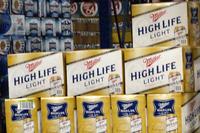 As Chicago-based Molson Coors Beverage Co. continues its focus on its core and above premium brand portfolio of products, the company made the decision to retire 11 economy brands. Find out the details and if your favorite beer brand is on the list.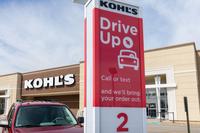 The new approach is a turn from May, when Kohl's said it would no longer require shoppers who are fully vaccinated to wear masks when in its stores.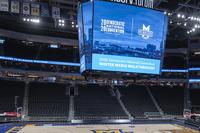 The Democratic National Committee included Milwaukee on its list of about 20 cities invited to compete to host the party's national convention in 2024.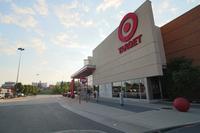 Target Corp. on Thursday said it would give hundreds of thousands of employees a $200 bonus, the sixth round of payouts from the retailer since the Covid-19 pandemic began.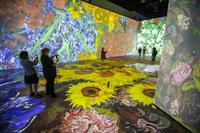 Since becoming the highest grossing event in the Wisconsin Center District's history, the organization announced it would extend the "Beyond Van Gogh: The Immersive Experience" exhibit to Oct. 31.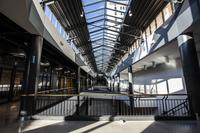 The Avenue redevelopment in downtown Milwaukee picked up its third lease with a local business organization, signing professional women's group Tempo to move there in early fall.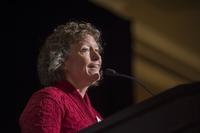 Attorney Andrew Wronski was named managing partner of Foley & Lardner LLP's Milwaukee office, replacing Linda Benfield, who is stepping down from the role she's held since 2011.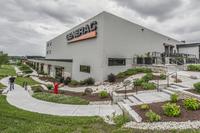 Generac Power Systems said it is voluntarily recalling two models of its portable gas-powered generators because an unlocked handle can pinch a consumer's fingers against the generator frame when the unit is moved.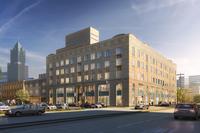 Construction is underway for 141 market-rate apartments in an historic former Journal Sentinel office building in downtown Milwaukee after developer J. Jeffers & Co. secured $35.6 million in financing. Find out the details.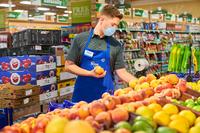 Kroger Co. is joining the growing chorus of corporations calling for employees to mask up in the wake of the Covid-19 delta variant's surge.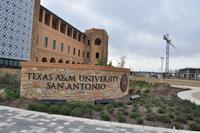 The report identifies schools in 34 different states and Puerto Rico that could benefit from additional federal aid based on Census Bureau median family income data used to identify distressed communities.

Established in 2002, Enviro-Safe Resource Recovery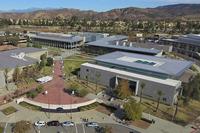 Pamela Ralston is taking the reins of Santiago Canyon College in Orange, California, today and she has more than academia on her mind. Ralston, like all college presidents at this moment, is tracking the potential of the Delta variant to interfere with plans for the upcoming semester.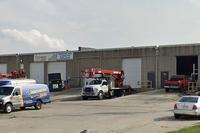 Innovative Signs is settled into its new headquarters in Waukesha after an unusual few months where its previous building was shut down by a fire two months after the company bought its future home, but before it could actually move.