This Dog Is Trained
About The Author
It is my belief that when my goal is to genuinely help the customer solve their problem, they will appreciate their buying experience, return as customers and feel compelled to recommend me to their friends. My Why: A strong desire to help people grow. My How: Tracking, coaching, measuring, adapting, mentoring, listening, caring, accountability My What: Increased loyalty, increased sales, increased profit, increased CSI As a Sales Manager, it is vital to track and measure everything. Track and measure activity. Track and measure skills. Track measure results. Track and measure CSI. Track and measure lead response time. Track and measure profit. Everything that is measured grows.
ABOUT GLEN
Glen Pavlovich
Master Certified Sales Manager
---
It is my belief that when my goal is to genuinely help the customer solve their problem, they will appreciate their buying experience, return as customers and feel compelled to recommend our dealership to their friends.
---
262-444-2951
glen@gleninsales.com
Griffin Ford
1940 East Main Street
Waukesha, WI  53186
Real Customer Reviews
Over the years my wife and I have purchased several new vehicles from Griffin Ford. Recently we took delivery of our new Bronco sport Badlands. We always work with Frank Ballendux, who makes the buying process so easy. Definitely knows the vehicles features and explains thoroughly how they function. But the process doesn't stop with the sale, there service department is also A 1 . You can Def... more
Oooooooh Frank is the best salesman. My family and I have purchased numerous vehicles from Griffin Ford! Always an easy no nonsense experience. We enjoy coming in there. Really enjoy Roni over in the cashier area as well. She's always has a bubbly moist personality! Thank you
Kirby did a great job helping us select a vehicle. He was very helpful. It was nice having the Escape delivered to our home. Thank all of you for the great service.
We had a great experience buying our vehicle! Everyone was great to work with! They were very helpful, friendly and fun! Will be back if we need another vehicle.
This is our fifth leased truck from Frank and he is the best around. That's why we keep coming back. The service on all levels is superior
SEARCH
Milwaukee Business News
New Businesses New business licenses and corporate formations. -New Catering Licenses Company: Marcus L. Arrington Ministries Inc., First: Crystal, Last: Arrington, Address: 3749 54th Blvd., City: Milwaukee, State: WI, Zip: 53216, Recdate: 2021-03-02, Jurisdiction: Milwaukee County Company: Punjab Carrier Inc., First: Gurinderpal, Last: Dhillon, Address: 3159 W. Bridge St., City: Greenfield, State: WI, Zip: 53221, Recdate: 2021-03-04, Jurisdiction: Milwaukee County Company: Team DW LLC, First: Darnell,...
Judgments Legal judgments filed or recorded in local county offices. -Lawsuits Extended Business or Person: B, Plaintiff: Anthony Gagliano & Co. Inc., Defendant: New Diversified Mailing Services LLC/Robert Kraft, Defaddr: 1479 E. Lilac Ln., Defcity: Fox Point, Defstate: WI, Defzip: 53217, Amount: $6,410,072, Winner: plaintiff, Caseno: 2008CV017601, Filedate: 2021-04-15, Recdate: 2021-04-15, Jurisdiction: Milwaukee County Business or Person: B, Plaintiff: Lippert Tile Co. Inc., Defendant: Flux Design...
Real Estate Transactions The latest-available records tracking commercial and residential property purchases and sales. -Commercial Mortgages Seller: Meraki LLC, Buyer: Radbat LLC, Buyaddr: 2352 S. Kinnickinnic Ave., Buycity: Milwaukee, Buystate: WI, Buyzip: 53207, Property Address: 939 S. 2nd St., Propcity: Milwaukee, Propstate: WI, Propzip: 53204, Propdesc: ID 431-0946-000, Value: 833250, Bookpage: 11103938, Recdate: 2021-04-19, Jurisdiction: Milwaukee County Seller: GCAM-R LLC a Wisconsin LLC,...
Federal Tax Liens and Releases The latest information available concerning unpaid tax levies filed by the Internal Revenue Service against individuals and businesses. -State Tax Liens Business or Person: B, Name: B&K Real Estate 7 Mile LLC, Address: 3640 Pilgrim Rd., City: Brookfield, State: WI, Zip: 53005, Amount: $10,791, Taxtype: (941), Caseno: 4578036, Filedate: 2021-04-09, Recdate: 2021-04-11, Reldate: 0000-00-00, Jurisdiction: Waukesha County -Releases of State Tax Liens Business or Person:...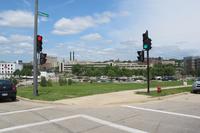 A local minority developer is showing plans for a $60 million hotel and apartment redevelopment of Milwaukee County's last unsold Park East block east of the Milwaukee River. Find out the details.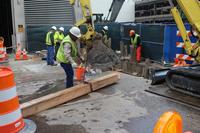 With reducing methane emissions emerging as the quickest way to cut greenhouse gases, WEC Energy Group said it established a new goal to achieve net-zero methane emissions from its natural gas distribution system by the end of 2030.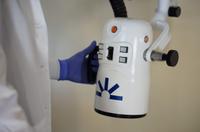 Two Wisconsin-based companies recently announced that they've raised private investment dollars after previously receiving federal and state grant funding through the Small Business Innovation Research (SBIR) program.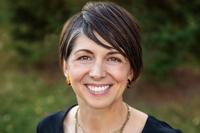 McCracken previously held leadership roles at Edina Give and Go and Target Corp.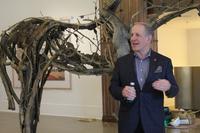 With the hospitality sector being one of the hardest hit during the Covid-19 pandemic, both divisions of Milwaukee-based The Marcus Corp. have struggled, have adapted and, in some cases, have found success in the constantly changing environment. In the fourth quarter of fiscal 2020, Marcus Corp. CEO Greg Marcus indicated there were several signs of positive growth trends in the market with declines in cases and more vaccinations.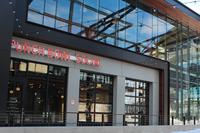 With its liquidation plan confirmed by a court and its final financial dispute behind it, the once-booming Punch Bowl Social concept is moving now onto reopening its restaurants, including its restaurant location near Fiserv Forum in the Deer District.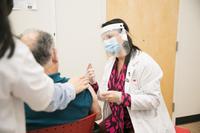 Target Corp. said Wednesday it's begun offering $5 coupons to customers and employees who get Covid-19 vaccines at a CVS location in one of the retailer's stores.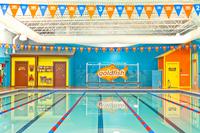 The indoor, year-round learn-to-swim business serves kids ages four months to 12 years.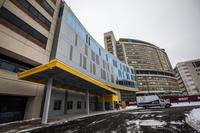 Children's Wisconsin saw a 23.6% decrease in hospitalizations during the first quarter of 2021 as respiratory and viral infections became "nearly non-existent" — a trend a hospital spokesman attributed to the effectiveness of social distancing and wearing masks.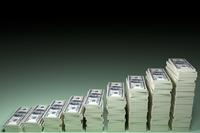 In 2020, a number of large companies committed to spending more dollars with minority-owned businesses, but experts say a successful supplier diversity program takes considerable time and effort. Here are four best practices to follow.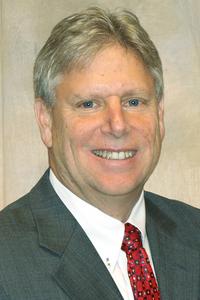 The bank closed on the acquisition at the end of March.