POSITIVITY TIP: Portray a picture of success to others.
About The Author
It is my belief that when my goal is to genuinely help the customer solve their problem, they will appreciate their buying experience, return as customers and feel compelled to recommend me to their friends. My Why: A strong desire to help people grow. My How: Tracking, coaching, measuring, adapting, mentoring, listening, caring, accountability My What: Increased loyalty, increased sales, increased profit, increased CSI As a Sales Manager, it is vital to track and measure everything. Track and measure activity. Track and measure skills. Track measure results. Track and measure CSI. Track and measure lead response time. Track and measure profit. Everything that is measured grows.
All original content © Glen Pavlovich, all rights reserved - Some content © Auto Sales Blog
ABOUT GLEN
Glen Pavlovich
Master Certified Sales Manager
---
It is my belief that when my goal is to genuinely help the customer solve their problem, they will appreciate their buying experience, return as customers and feel compelled to recommend our dealership to their friends.
---
262-444-2951
glen@gleninsales.com
Griffin Ford
1940 East Main Street
Waukesha, WI  53186
Real Customer Reviews
Kirby did a great job helping us select a vehicle. He was very helpful. It was nice having the Escape delivered to our home. Thank all of you for the great service.
We had a great experience buying our vehicle! Everyone was great to work with! They were very helpful, friendly and fun! Will be back if we need another vehicle.
This is our fifth leased truck from Frank and he is the best around. That's why we keep coming back. The service on all levels is superior
It was an easy process. Frank new what we wanted and everything ready for us. This is around the 10 th vehicle that we have purchased from frank. Friendly service!!!
Great overall experience. Very cordial and willing to answer any and all questions. Test drive was the best we have experienced at any dealership. Thanks!
SEARCH
Milwaukee Business News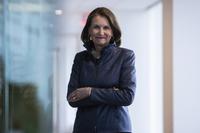 Mary Ellen Stanek is a business leader, a community supporter and a philanthropist.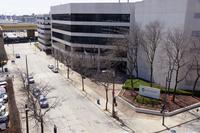 In order to qualify for up to $20 million in city of Milwaukee grants, Milwaukee Tool will sign an agreement to pay employees at least $15 an hour at a proposed office redevelopment downtown but an executive stopped short of committing the company or its service firms to guaranteeing benefits and job protections.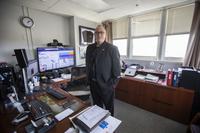 The app includes a family calendar that pulls individual schedules from smartphones and a secure chat function. It also allows parents to monitor their children's social media feeds without having to publicly "friend" them.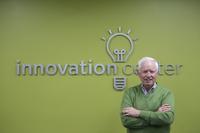 Waterstone Mortgage prioritized its digital mortgage project in 2020, even more so after the pandemic hit and the demand for contactless closings spiked.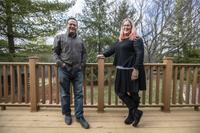 Diversity is a top priority at Talimer. The founders believe it is the responsibility of people in power to connect underrepresented populations, including women, people of color and LQBTQ+ individuals, with resources to bridge the gap.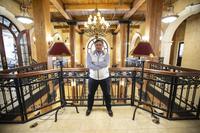 Alexander Kempe, a former GE Healthcare executive turned entrepreneur and investor, struck a partnership with Noviral, a company in his native Sweden, to form Novir in spring 2020.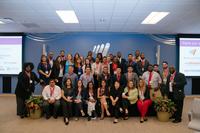 The program has graduated 83 individuals from its intensive technology career training. Eighty percent have found full-time technology careers with an average salary of $50,000 per year.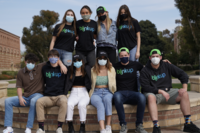 A Milwaukee startup is making it easier to connect with friends during the COVID recovery. bLinkup is a social app that uses geolocation to notify users when friends are nearby and displays crowdsourced data at top rated locations.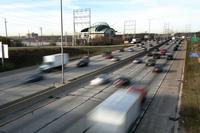 The Wisconsin Department of Transportation will spend up to one additional year studying traffic levels and collecting public input on its proposal to expand Interstate 94 around the Stadium Interchange.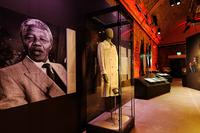 It simply took the words "Nelson Mandela" for America's Black Holocaust Museum CEO Robert Davis to know he wanted to work with the Milwaukee Public Museum on a partnership that involved the Milwaukee Public Museum becoming the first U.S. institution to host the touring exhibit "Nelson Mandela: The Official Exhibition."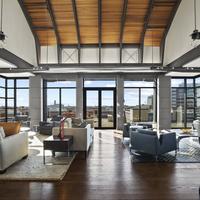 A two-story penthouse condo with a wraparound deck in Milwaukee's 3rd Ward was recently put on the sale block for $1.8 million. Check out the attached slideshow to get a look inside the luxury and unique condo.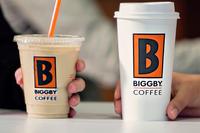 Biggby, based in East Lansing, Michigan, started in 1995.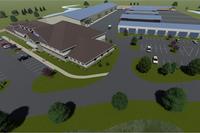 Drexel Building Supply Inc. will create 50 jobs with an $11 million New Berlin development that will add a lumber yard to its existing Waukesha County operations.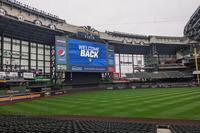 The Milwaukee Brewers and Madison-based Fairway Independent Mortgage Corp. launched a new multi-year partnership to support community initiatives and add more signage in the newly-renamed American Family Field.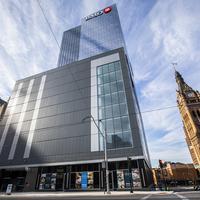 Developer Irgens overcame several challenges to complete the BMO Tower in downtown Milwaukee, the Business Journal's Project of the Year for the 2021 Real Estate Awards. Find out more about the high-profile development that is one of the newest additions to the city's skyline.