POSITIVITY TIP: If you don't feel like you're receiving enough, give more.
About The Author
It is my belief that when my goal is to genuinely help the customer solve their problem, they will appreciate their buying experience, return as customers and feel compelled to recommend me to their friends. My Why: A strong desire to help people grow. My How: Tracking, coaching, measuring, adapting, mentoring, listening, caring, accountability My What: Increased loyalty, increased sales, increased profit, increased CSI As a Sales Manager, it is vital to track and measure everything. Track and measure activity. Track and measure skills. Track measure results. Track and measure CSI. Track and measure lead response time. Track and measure profit. Everything that is measured grows.
ABOUT GLEN
Glen Pavlovich
Master Certified Sales Manager
---
It is my belief that when my goal is to genuinely help the customer solve their problem, they will appreciate their buying experience, return as customers and feel compelled to recommend our dealership to their friends.
---
262-444-2951
glen@gleninsales.com
Griffin Ford
1940 East Main Street
Waukesha, WI  53186
Real Customer Reviews
I was pleased with the financing of my vehicle. However, it took quite a bit of time longer than I thought.The finance manager had not notified my sales person that my Trans Union credit account was locked. I was able to lock it on my smart phone but I believe that was the cause for the delay. I was there for 75 minutes
We had a great experience buying our new car. Our salesman Frank Ballendux was friendly and professional. Overall great experience and fair and balanced price and financing.
Frank B. is an excellent sales representative. He did an excellent job in working with my wife and I when looking to complete the transaction
We have leased or purchased almost 20 vehicles at Griffin Ford. Kip Rupple always navigates the way and sales specialist Frank handles all the details. This dealership is customer focused and has an outstanding service department. Honest and reliable team !
Everyone we worked with was wonderful and very informative. I will highly recommend you to anyone else for your service. Keep up the good work.
SEARCH
Milwaukee Business News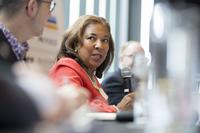 Milwaukee's tourism and convention agency Visit Milwaukee has unanimously appointed Eve Hall, CEO of the Milwaukee Urban League, as the next chair of the board of directors.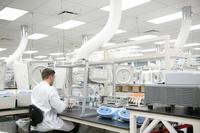 Exact Sciences Corp. posted larger-than-expected net losses and higher-than-expected revenue for the second quarter.
State Tax Liens and Releases The latest information available concerning unpaid tax levies filed by states against individuals and businesses. -State Tax Liens Business or Person: B, Name: Andrew Betford, Address: 2232 S. 79th St., City: W. Allis, State: WI, Zip: 53219, Amount: $13,004, Taxtype: (sales), Caseno: 2021TW002449, Filedate: 2021-07-16, Recdate: 2021-07-16, Reldate: 0000-00-00, Jurisdiction: Milwaukee County Business or Person: B, Name: Kelly Campbell, Address: 5728 N. 78th St., City:...
Real Estate Transactions The latest-available records tracking commercial and residential property purchases and sales. -Commercial Mortgages Seller: Goodman Properties LLC, Buyer: PCI-Brookfield Gateway LLC, Buyaddr: 200 E. Washington St. #2A, Buycity: Appleton, Buystate: WI, Buyzip: 54911, Property Address: 3125 Gateway Rd., Propcity: Brookfield, Propstate: WI, Propzip: 53045, Propdesc: ID BR C1035013003, Value: 1465000, Bookpage: 4600685, Recdate: 2021-07-14, Jurisdiction: Waukesha County Seller:...
Judgments Legal judgments filed or recorded in local county offices. -Lawsuits Extended Business or Person: B, Plaintiff: Joyce Fletcher-Menard/Philip Menard, Defendant: Menard & Menard SC/Robert C. Menard/Derzon & Menard SC, Defaddr: 400 E. Wisconsin Ave. #500, Defcity: Milwaukee, Defstate: WI, Defzip: 53202, Amount: $144,000, Winner: plaintiff, Caseno: 2018CV005649, Filedate: 2021-07-14, Recdate: 2021-07-14, Jurisdiction: Milwaukee County Business or Person: B, Plaintiff: Mid America Steel Drum...
New Businesses New business licenses and corporate formations. -New Catering Licenses Company: Light Financial Solutions LLC, First: Luz, Last: Vazquez, Address: 1013 S. 32nd St., City: Milwaukee, State: WI, Zip: 53215, Recdate: 2021-05-24, Jurisdiction: Milwaukee County Company: Sunrise Cabin LLC, First: Kristen, Last: Parks, Address: W996 SR 20, City: E. Troy, State: WI, Zip: 53120, Recdate: 2021-05-27, Jurisdiction: Walworth County Company: TRW Construction LLC, First: Timothy, Last: Wright,...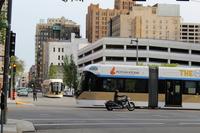 Milwaukee aldermen this week approved $250,000 to plan for a southern extension of the streetcar system, helping that line catch up with efforts underway to extend The Hop system north past Fiserv Forum to North Dr. Martin Luther King Jr. Drive.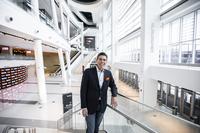 Less than three years after Fiserv Inc. signed as naming-rights sponsor for the new Milwaukee Bucks arena, former CEO Jeff Yabuki sat courtside for the NBA Finals as the Bucks won the championship and Fiserv's brand was visible to millions of fans watching worldwide via television and online media.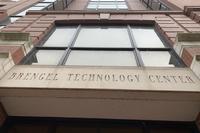 Bear Real Estate Group has a contract to buy the downtown Milwaukee block that Johnson Controls could leave in 2023, opening the opportunity for a redevelopment with possible apartments, hotels, retail or offices, the Milwaukee Business Journal has learned.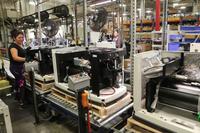 Despite boosting production of its standby residential generators with a new South Carolina plant, Waukesha-based Generac Power Systems still faces a six-month backlog and might consider expanding in South Carolina — or even adding a West Coast plant.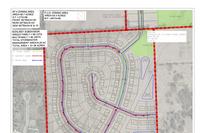 Local developer Bob Tillmann and Kaerek Homes Inc. president Mike Kaerek are proposing a 350-home subdivision on a 179-acre piece of land in east Grafton, according to documents from the village.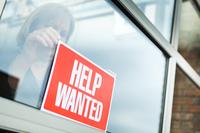 Amid the intense competition for talent, second-chance hiring has emerged as a way to boost companies' talent pools. Here are three steps for implementing a successful program.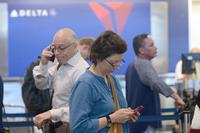 Delta Air Lines Inc. said Tuesday it would add more customer service staff and allow easier changes for its least-expensive seats for the rest of the year, which may help alleviate long call-center wait times. But the changes to its frequent-flier policies could have an even longer impact.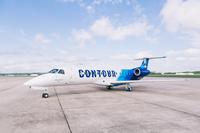 Another new carrier is coming to Milwaukee Mitchell International Airport. Tennessee-based Contour Airlines announced new nonstop flights from Milwaukee to Indianapolis International Airport and Pittsburgh International Airport beginning Oct. 12.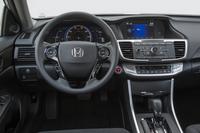 Midwest-based Zeigler Auto Group announced this week that it will be expanding its presence in the region as it moves into Wisconsin for the first time ever with the purchase of four new dealerships in the southern part of the state.