POSITIVITY TIP: If you don't feel like you're receiving enough, give more.
About The Author
It is my belief that when my goal is to genuinely help the customer solve their problem, they will appreciate their buying experience, return as customers and feel compelled to recommend me to their friends. My Why: A strong desire to help people grow. My How: Tracking, coaching, measuring, adapting, mentoring, listening, caring, accountability My What: Increased loyalty, increased sales, increased profit, increased CSI As a Sales Manager, it is vital to track and measure everything. Track and measure activity. Track and measure skills. Track measure results. Track and measure CSI. Track and measure lead response time. Track and measure profit. Everything that is measured grows.
ABOUT GLEN
Glen Pavlovich
Master Certified Sales Manager
---
It is my belief that when my goal is to genuinely help the customer solve their problem, they will appreciate their buying experience, return as customers and feel compelled to recommend our dealership to their friends.
---
262-444-2951
glen@gleninsales.com
Griffin Ford
1940 East Main Street
Waukesha, WI  53186
Real Customer Reviews
What a great experience! No pressure sales, management, finance an exceptional team love our new Ford F-150! Matt, Aisha, and sales manager top of the line people. Treated us like we were the first ever to purchase a vehicle; even though they do their work hundreds of times, they personalized their approach to make a delightful time spent purchasing and setting up the truck for us
Friendly, no pressure, explained everything very clearly. Listened to our concerns and desires in what we were seeking in a new vehicle. Good follow up with answers to questions.
From the moment we walked in the door until our purchase was completed the next day, everyone was patient and willing to answer all questions in a way we could understand. While we test drove one vehicle, they were pulling up another vehicle for us to try. The communication skills and patience are something we did not find at other dealerships we had visited before Griffin Ford.
We are repeat after repeat customers. We have always been treated very well. Working with Frank B. Is always a pleasure.
We had a very smooth experience buying our new Ford. They were very honest about everything in our buying experience,,
SEARCH
Milwaukee Business News
Judgments Legal judgments filed or recorded in local county offices. -Lawsuits Extended Business or Person: B, Plaintiff: LaBrant and Associates LLC, Defendant: Jovani's Painting LLC, Defaddr: 1512 S. 34th St., Defcity: Milwaukee, Defstate: WI, Defzip: 53215, Amount: $57,261, Winner: plaintiff, Caseno: 2020CV002659, Filedate: 2022-01-11, Recdate: 2022-01-11, Jurisdiction: Milwaukee County Business or Person: B, Plaintiff: Wisconsin Electric Power Co., Defendant: GR Underground LLC, Defaddr: 870...
Building Permits Identify the individuals and developers securing the largest commercial and residential building permits in the area, with details on the date, location, dollar value and parties involved. -Commercial Mortgages Permittype: C, Contractor: American Construction Services, Usetype: commercial addition, Siteaddr: 925 N. Silverbrook Dr., Sitecity: W. Bend, Sitestate: WI, Sitezip: 53045, Propdesc: Washington County Boys and Girls Club (front end) Parcel 1 CSM #5448, Value: 524130, Recdate:...
Federal Tax Liens and Releases The latest information available concerning unpaid tax levies filed by the Internal Revenue Service against individuals and businesses. -State Tax Liens Business or Person: B, Name: Brookfield Center for the Arts LLC, Address: 2945 N. Brookfield Rd., City: Brookfield, State: WI, Zip: 53045, Amount: $4,648,348, Taxtype: (941), Caseno: 4644955, Filedate: 2021-12-21, Recdate: 2022-01-10, Reldate: 0000-00-00, Jurisdiction: Waukesha County Business or Person: B, Name: Scenicview...
New Businesses New business licenses and corporate formations. -New Catering Licenses Company: VLR Enterprises LLC, First: Vicki, Last: Rock, Address: 360 Evelyn Ave., City: Delafield, State: WI, Zip: 53018, Recdate: 2021-12-02, Jurisdiction: Waukesha County Company: 801 W Washington St Property LLC, First: Jeremy, Last: Hahn, Address: 258 N. Main St., City: W. Bend, State: WI, Zip: 53095, Recdate: 2021-12-06, Jurisdiction: Washington County Company: TL Risk Advisors LLC, First: Jeffrey, Last: Hufford,...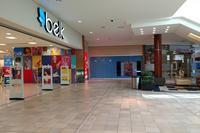 What do we know about the two New York City-based firms that could be the new owners of suburban Milwaukee-based Kohl's?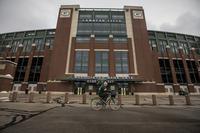 Teams that do well on the field get higher ratings than the teams that don't.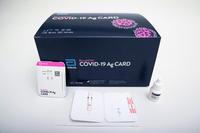 Abbott Laboratories has distributed more than 1.4 billion Covid-19 tests globally since the start of the pandemic, including around 300 million in the fourth quarter of 2021. Its global Covid-19 testing-related sales were $2.3 billion in the fourth quarter and $7.7 billion for the full year in 2021.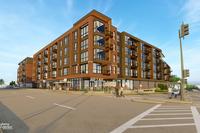 Nonprofit developer AbleLight Cornerstone Village is looking to add a third apartment project to its effort to build more housing in the Milwaukee area for independent adults with developmental disabilities.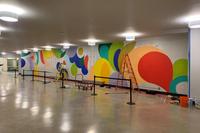 The developer of The Avenue in downtown Milwaukee hired two muralists to paint interior skywalks that connect to the property.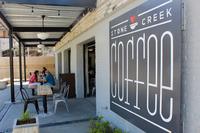 Whether you prefer national chains like Starbucks and Dunkin' or local brews like Colectivo, Fiddleheads and Stone Creek, Milwaukee is the best city to grab a fresh cup of coffee, according to real estate website Clever.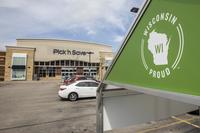 A tech company that provides secure file sharing services has reached an $8.1 million settlement with a large group of people, including millions of Kroger Co. customers and employees, who were impacted by a data breach last year.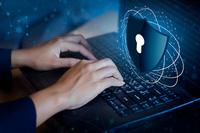 A new SBA grant program will help small businesses beef up their cybersecurity. Here's what businesses need to know.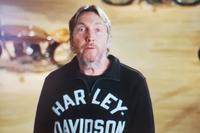 Harley-Davidson Inc. unveiled updates Wednesday including models with more powerful engines to its Street Glide, Road Glide and Low Rider models — and announced plans for a 120th anniversary celebration in Milwaukee during summer 2023.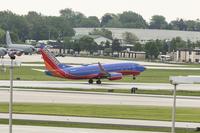 2021 was a year of travel recovery and that included Milwaukee Mitchell International Airport.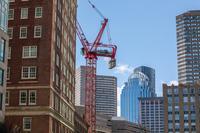 Given repercussions felt within the travel and hospitality industry because of the Covid-19 pandemic, the construction pipeline for new hotels has, unsurprisingly, slumped.